Foothills Massage Therapy
Having over thirty years of experience and working with over thousands of clients in an array of settings, I use a mix of modalities to help relax, rejuvenate, restore and reset your body. My goal is to put your nervous system into a calm state, release tissue that is chronically congested and tight, bring circulation into these restricted areas and increase your range of motion and flexibility.
I prefer to partner with my clients so that we can work together to attain the goals you have set for your session.
---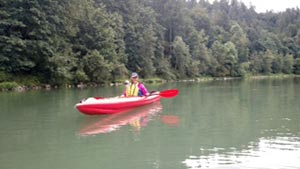 "I believe in safe touch and creating an environment that is peaceful and comfortable for both the therapist and the client. Massage therapy continues to amaze me at how powerful touch is in our lives and how necessary it is in our world."
– Jena Herrle
OR License #7046 • WA License #4514